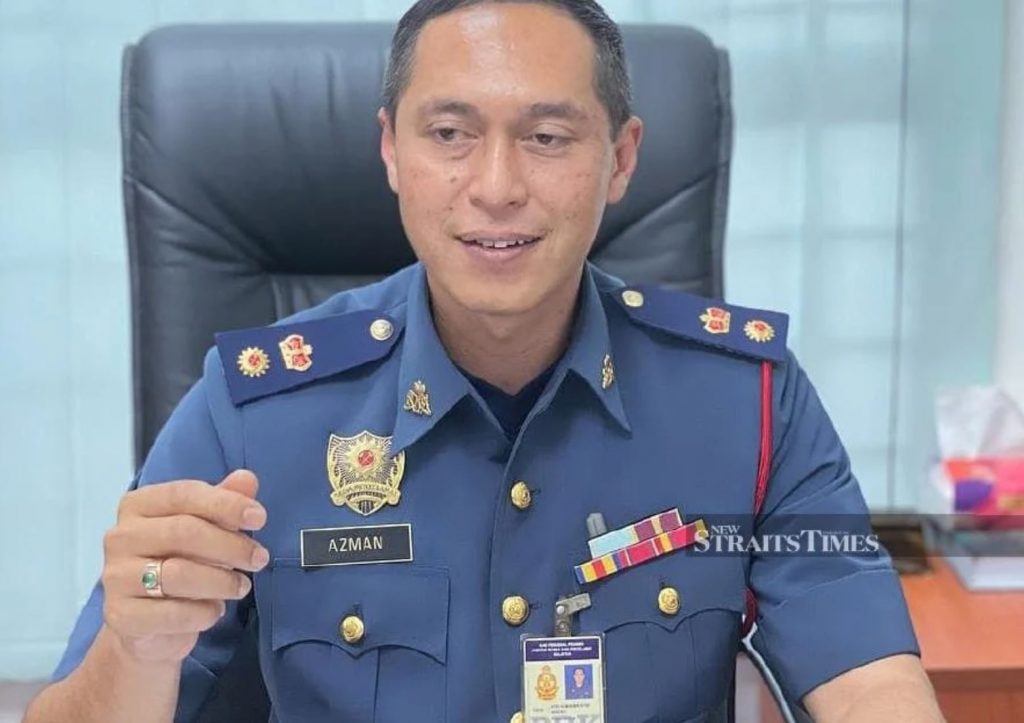 A total of 15 out of 25 government buildings in Perak including a hospital, have not obtained their Fire and Rescue Department's Fire Certificate (FC).
State Fire and Rescue Department's Fire Safety Department assistant director Syed Azman Syed Ghazali said these buildings were categorised as 'designated buildings' which required the FC.
He said the FC is an important element in ensuring the premises is in good condition in terms of safety and safe occupancy.
"So far, we have 15 government buildings mostly in Ipoh, including offices and hospital which yet to have the FC.
"However, we have received applications for the FC from these government premises and we have also conducted inspections.
"At the same time, we have issued a notice to each of them and stated the fire safety requirements that needed to be observed," he said, adding that the notices have been issued between 2019 and last year.
Under the Fire Services Act 1988, nine categories of premises are required to possess the FC such as libraries, hospitals, hotels, hostels, offices, shops, factories, assembly areas and storage areas.
These premises must apply for an FC upon obtaining a Certificate of Fitness (CF) or Temporary Certificate of Fitness (TCF) or Certificate of Completion and Compliance (CCC). The fire certificates are required to be renewed annually.
Errant owners who fail to get an FC could be charged under the Fire Services Act, which provides for a fine of RM50,000 or five years' jail or both, upon conviction.
Asked why some of the government buildings have yet to receive the FC, he said it was due to the failure of current signaling system.
"For instance, there should be an alternative system which will directly send a signal to the department (in case of emergency such as fire) but if the system is not well-maintained or upgraded, we will not receive the signal," he told the New Straits Times when met.
As for private buildings in Perak, Syed Azman said only 250 out of 364 premises have obtained the FC.
"We have issued notices to them.
"As of last year, 12 private premises are facing prosecution for failure to renew or apply for the FCs after being given a time frame to do so." he said.
Source: NST (https://www.nst.com.my/news/nation/2021/03/670587/15-govt-buildings-perak-including-hospital-have-no-fire-cert)