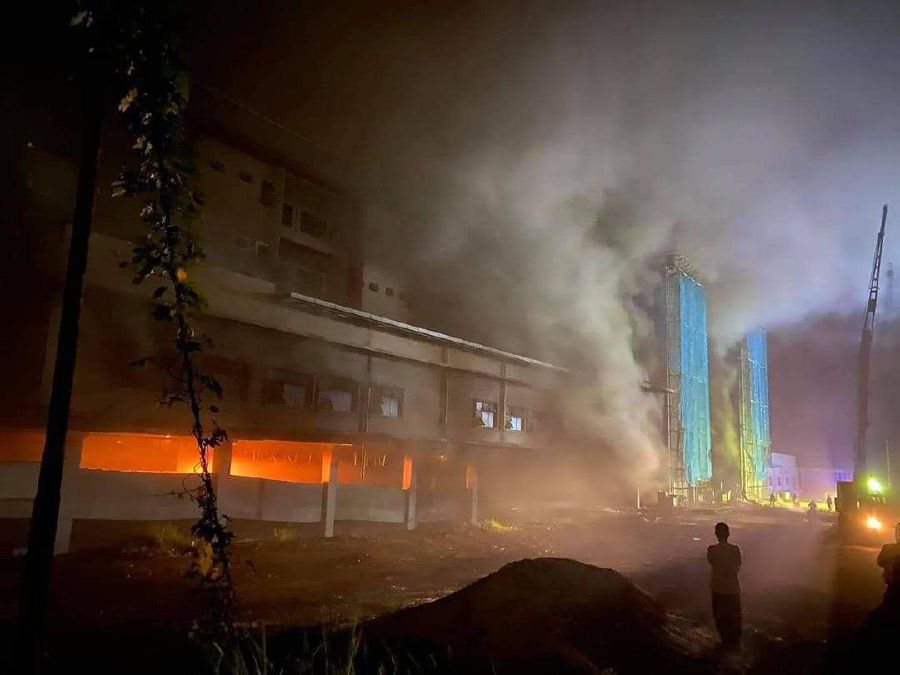 Fire razed part of a building, which was still under construction, at the Tanah Merah Hospital, here, last night. (18 January 2021)
The fire broke out at 8.30pm from the first to the third floor of the seven-storey building.
Tanah Merah Fire and Rescue station chief, Mohd Rafain Mat Zain said a team of 13 firefighters rushed to the scene after receiving a call at 8.54pm.
"When they arrived at the scene, the blaze had already spread rapidly on the three floors.
"We had to use a fire rescue tender in the operation and it took us about 30 minutes to control the fire from spreading to the rest of the building," he said.
Rafain said initial investigations revealed that the fire had probably started near an electrical cable installed in the building.
"About 50 per cent of the three floors were damaged. The cause and estimated losses in the fire are still being investigated." he said.